Here at :DTEAM, we know it can seem next to impossible to balance large scale web development while bouncing back from a period of financial decline. That's why we're here to help!
We specialize in Django projects, with a big variety of frontend technologies including React, Vue, Angular 2+, and AngularJS.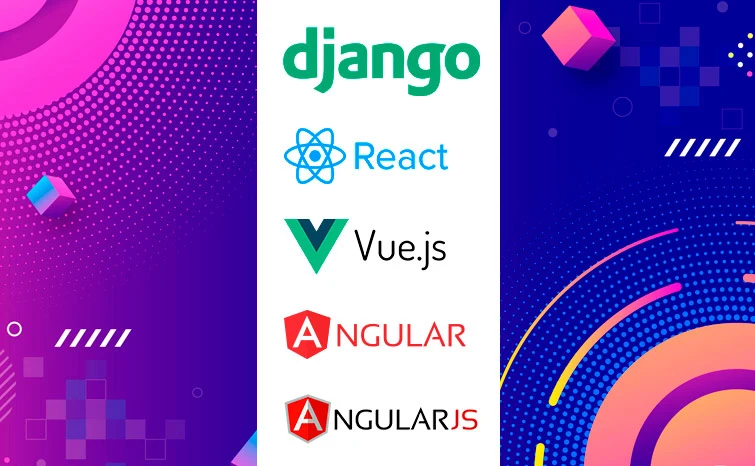 Every project starts with planning and estimation, we prefer to check everything before we start a new project.
Attention to detail is the key to our success.
In recognition of our success and prowess, we've been recognized by Clutch as a top Django development partner in Ukraine. Clutch is a B2B market research authority that leverages a world-class rating formula. Their work informs the business vendor decisions of several firms across the globe.
We couldn't have earned this award without the help of our exceptional clients. They took time to engage with Clutch to assess our impact on a number of parameters. We were graded along the lines of quality, attention to deadlines, and overall pricing in relation to market value. We're happy to report we've earned a lovely five out of five stars on Clutch!
Take a look at one of our recent reviews below: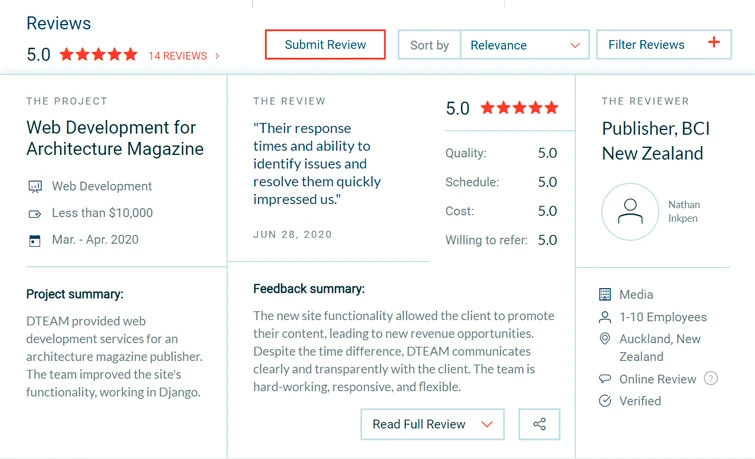 "I founded the :DTEAM company more than 2 years ago, and I'm proud that we've won this award. We've already finished more than 50 Django projects from design to coding, to deployment!"
– Mihail Andreev Founder & CEO at :DTEAM
Interested in learning more about our award-winning strategy?
Drop us a line and we'll tell you about our promotions for this season!