When the whole country is on fire, we should care not only about our business but also about those who defend us. Thousands of Ukrainians joined the ranks of the Territorial Defense and the National Guard. It has appeared to us that due to a great number of volunteers, the army didn't have enough equipment for everybody.
That's why local authorities and charitable organizations had to organize the purchase of body armor, knee pads, and personal protective equipment. Our enemy outnumbers us, so we must protect every Ukrainian who took up the weapon from the fire of the invaders.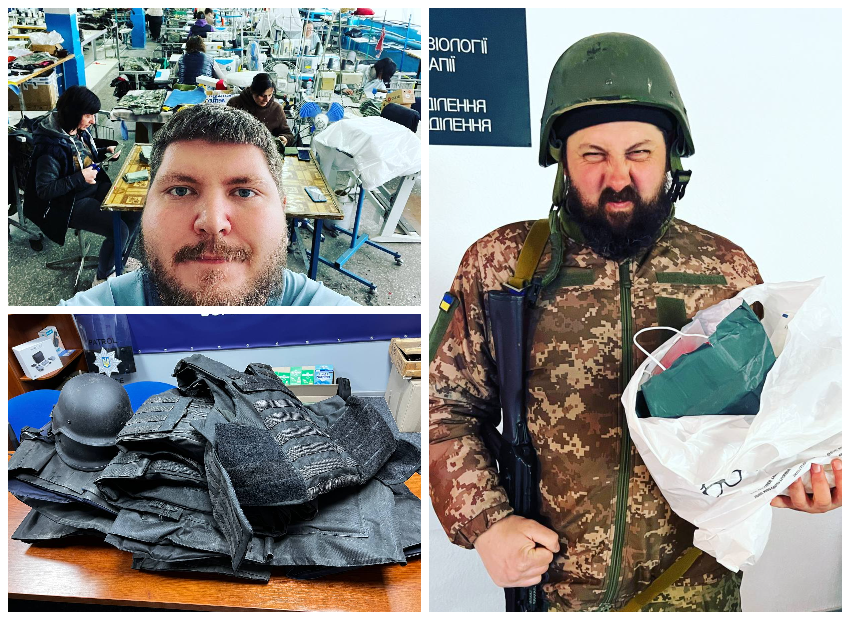 I couldn't stand aside. With the help of my assistants and deputies of the city council, we have drawn up a list of the necessary gear and began raising funds.
In the context of the economic and social crisis, this was a difficult task. However, I believe that if you are a patriot and determined to help your citizens with all your might, you will succeed.
Our defenders set up roadblocks on all roads of the city. With their help, Ukrainians can intercept the invaders before they can harm civilians. However, by protecting their native cities with their breasts, Ukrainian soldiers put themselves at risk.
Such risks can only be minimized with high-quality bulletproof vests. With our participation, they are now available for all defenders. I am proud that I was able to contribute to this and be useful to my country.
Being in the rear, we should not sit and idly do nothing. It is necessary to mobilize all your connections, make every effort and donate the maximum amount of money.
The next step was the delivery of food to the roadblocks. Our soldiers spend weeks at these points. They can't go out to the store and buy themselves the food they want. In addition, they spend huge forces to repel an enemy attack. My team and I have resolved this issue. We organized the delivery of food to the nearest checkpoints. The health and well-being of the defenders of Boryspil are our priority.
Meanwhile, the question of strengthening checkpoints arose. Defenders must have proper cover and defense points. To do this, we organized the purchase of cement and concrete blocks. Thus, the Territorial Defense and soldiers can effectively carry out their service in the name of the country and its citizens.
When I see the burning eyes of each of our soldiers, ready to defend Ukraine to the last, confidence in the future wakes up in me. These people risk their lives for the future of our children. That is why I will not step back and continue to work for the benefit of the Ukrainian army.